Top Five Movies To Watch On Halloween
Exited for Halloween? Get in the mood for Halloween by watching perfect Halloween films! Here are top 5 best Halloween movies.
        Fall is here, which means Halloween is right around the corner! Halloween is a great time to spend time with your family and friends, possibly going to a Halloween party, trick-or-treating, or maybe just staying home. Here are five Halloween movies that will give you some chills and laughs to prepare you for the spooky season.

1. The Sixth Sense
The Sixth Sense is a horror film made in 1999. The sixth sense is about a boy named Cole S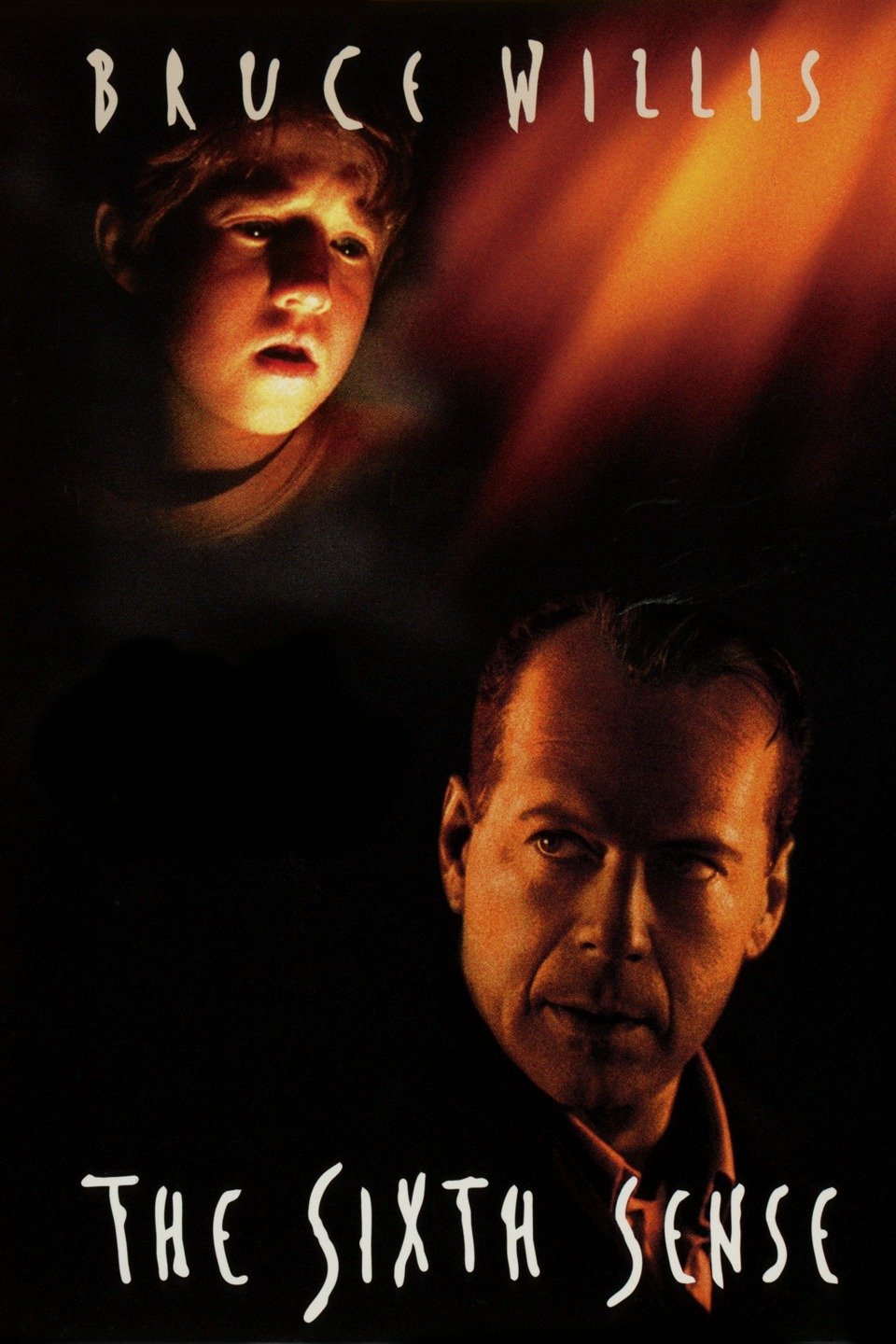 ear, who has a dark secret; he can see ghosts. They unexpectedly come and visit him, which is terrible since he is deathly afraid of. Unexplainable events happen around him. He never tells his dark secret to anyone except a child psychologist, Dr. Malcolm Crowe. As Dr. Crowe slowly uncovers Cole's unexplainable abilities, he learns the darkest truth that only Cole knows.
2. A Quiet Place
A Quiet Place is a thriller/drama made in 2018. "If they hear you, they hunt you" that's how it works in the post-apocalypse time. Evelynn Abbott, who is the wife of Lee Abbott, and their four children, Regan, Marcus, Beau, and baby Abbott, is living in a time period where the slightest sound triggers monsters who have ultra-sensitive hearing and will attack anyone. The family faces many challenges; while barely any words are spoken between the characters, the film will get you emotional and is truly one of the best films ever made.
3. The Nightmare Before Christmas
The Nightmare Before Christmas is a Halloween classic, that many of you have seen. Although some may have seen it before, it's never too late to re watch the movie. The Nightmare Before Christmas is a film made in 1993 and is a fantasy/musical film. Jack Skellington only knows the world of Halloween, when he discovers there is Christmas, he attempts to bring Christmas back to his hometown, which causes great confusion. 
4. Ghost Busters (original)
Ghost buster is also a classic film series loved by people of all ages. This series began in 1984, and to this day it is widely known. After three scientists, Peter Venkman, Ray Stantz, and Egon Spengler lose their position at Columbia University; they come up with an idea to become "ghost busters" and battle with supernatural to earn money. They face many conflicts and give you a laugh and also a scare, perfect to get in spirit for Halloween.
5. Rings
Rings is a film made in 2017 is a drama/thriller. Julia, who becomes worried about her boyfriend, Holt, after he discovers a video that is said to kill the watcher seven days after they watched the video. She sacrifices herself to save her boyfriend from watching it, so she watches the video. Soon after, her phone rings whispering to her "seven days"; from then on she makes terrifying discoveries and her nightmare begins. This movie will definitely give you chills and the scare needed for Halloween.
        Have a movie night with your family and friends and enjoy the time you spend with them, watching these movies. All the movies will get you in the spirit for Halloween, a perfect time to spend with your loved ones.
Credit:
https://www.imdb.com/title/tt6644200/fullcredits
https://www.imdb.com/title/tt0107688/
https://www.imdb.com/title/tt0087332/plotsummary
https://www.imdb.com/title/tt6644200/
https://www.imdb.com/title/tt0498381/?ref_=vi_md_ti 
Photo Credit:
Photo by David Menidrey on Unsplash
https://www.google.com/url?sa=i&source=images&cd=&ved=2ahUKEwj5yN3mzZLlAhUJsZ4KHT-SD2IQjhx6BAgBEAI&url=http%3A%2F%2Fgoogle.com%2Fsearch%3Ftbm%3Disch%26q%3DThe%2BSixth%2BSense&psig=AOvVaw1S6tFcq7i_TMFgoN6jsldD&ust=1570828362135522