Palo Verde Walk
An annual event for 8th grade students to prepare for high school
Palo Verde Walk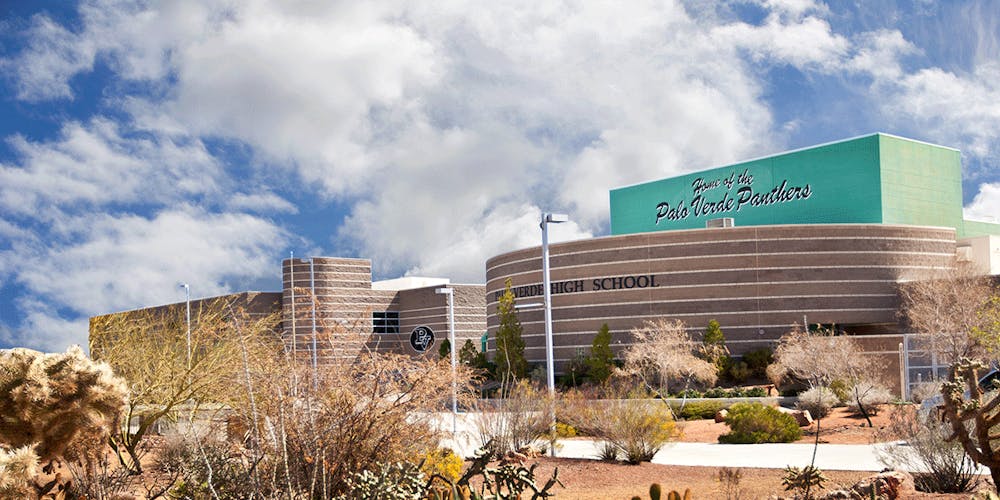 Every year, all of the eighth graders from Rogich get a chance to walk over to Palo Verde High School to check out the school. This year, on December 10th, students will take a tour of the school and get information about the activities, classes offered and meets some of the staff. Palo Verde is a public high school that offers many different clubs such as theater club, video production, band, robotics and many more. Palo Verde is a 5 star school and most students there are very friendly and helpful, and the administrators and teachers are well trained and can help you with anything. I personally think Palo Verde is a very good high school and I can't wait to go there next year. Many of my friends that go there say it's super fun and safe and everyone is nice to each other. 
The Palo football team has won most of the games they have played, so if you are interested in football Palo has a really good team. They also have a lacrosse team which are also really good. Palo also has a really good education system every student has a high chance of graduation rate is at 95%, which is really good. Also the average SAT score at Palo is 1180 which is decent; many people think this school is really good and anyone who lives around Palo should at least consider going.
Photo Credit:
Wikipedia
google palo thing
Source:
About the Writer
Sylas Duffy, Contributor
Sylas Duffy is an 8th grade student at St Rogich Middle School and lives in Las Vegas Nevada and has many interests such as riding dirt bikes and snowboarding...