Joan of Arc
The early hero's journey and rise to heroics and eventual fall from glory due to a religious misunderstanding.
Hang on for a minute...we're trying to find some more stories you might like.
Joan of Arc became a well-known hero after the long-waged war between France and England. She believed God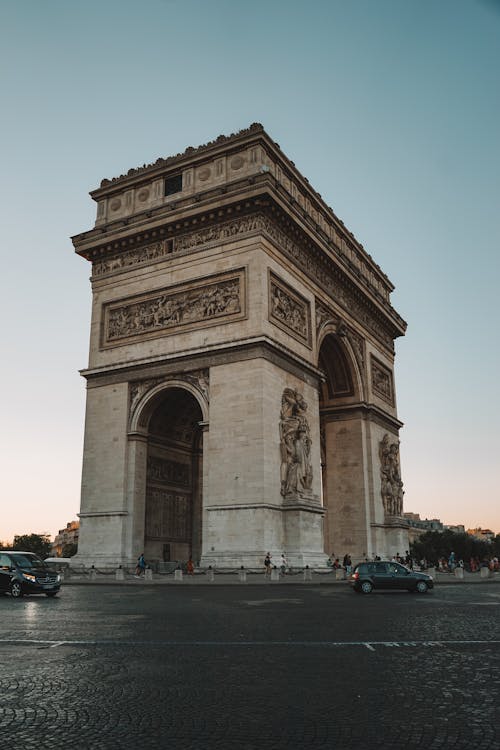 himself had chosen her to lead the French to victory, and without an ounce of military training, she convinced the crowned prince of battle, Charles of Valois to allow her to help and lead the French army to the city of Orléans where the inexperienced, poor young maiden led the army to victory against the English and the Burgundians. However, once the English observed Joan's odd behavior, like speaking to God and praying alone, they immediately announced her a witch.  After the crowned price was crowned King Charles Vll, the astounding hero Joan of Arc was captured by Anglo Burgundian people and was tried for witchcraft. Once the trial was over, she was found guilty and was burned alive at the stake in 1431 when she was only 19 years old. Years later, in 1912, she was once again tried for witchcraft long after her death and this tie, she was innocent and named, The Maid of Orléans and was considered one of history's greatest saints. Now, she is considered a symbol of French unity.
Joan's Early Life
Joan of Arc was born January 6, 1412 and, in French, her name is pronounced Jeanne d'Arc. She was born the daughter of a farmer, Jacques d'Arc in a village named Domrémy in northeastern France.She was born poor and never learned to read or write. However, her mother insisted she should have a deep love for the Chatholic church.
At the time of Joan's childhood, France had been embarked in a long war, later known as the Hundred Year War, in which France fought England and its allies. England at the time had gained the upper-hand. A peace treaty was enabled and crowned the prince. His father King Charles V was named ruler of both England and France and his son, King Henry Vl overruled him in 1422 along with the French allies. Once the war began, England occupied much of northern France and the village of Domrémy were forced to abandon their homes.
https://www.history.com/topics/middle-ages/saint-joan-of-arc
Photo credit: Alexis Azabache
About the Writer
Ana Belen Ponce Calvillo, Contributor
Ana is an exceptional student who loves to spend time with her family and friends. She was born and raised in Las Vegas, Nevada and is currently a 7th...